Keep your travelers safe and enable business continuity, wherever you operate.
Threat Awareness & Incident Tracking
Thousands of risk data sources are aggregated non-stop, monitoring emerging threats and live incidents. As threat intelligence related to your employees emerge, a sophisticated alerting system sends real-time notifications with crucial information directly to impacted individuals or those responsible for their safety.
Real-time Information
Support business travelers and those responsible for their safety with updates by preparing risk assessments to comply with legal obligations. Add your organization's content, such as your security team's foreign travel advice, in-country support contacts and approved hotels.
Protect Your People, Wherever They Are
The Everbridge mobile application provides your people an intuitive interface to receive real-time alerts about emerging threats or live incidents in their locality that could impact them. Should they find themselves at risk or have any concerns about their safety or wellbeing, emergency call and SOS features enable them to request urgent assistance 24/7.
About Everbridge
Founded in 2002 after the tragic events of 9/11, Everbridge began with a mission to help keep people safe and businesses running. Today, they empower organizations to successfully manage the entire lifecycle of critical events with our Critical Event Management (CEM) platform.
According to Forrester, Everbridge's CEM Platform demonstrated a 354% ROI over three years with a payback period of just three months. Through sophisticated automation, Everbridge CEM streamlines the way organizations manage crises, maintain business continuity, and strengthen resilience.
BCD customers can keep their people safe and their businesses running knowing that Everbridge Travel Protector is synced with BCD's travel data to ensure travelers and expats avoid trip disruption and can also add Everbridge Assist, powered by Anvil, for 24×7 security and medical response.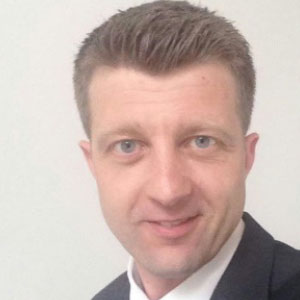 Morten Bundgaard
Director Partnerships & Integrations, BCD Travel