SafetyIQ helps clients transform workplace safety with data-driven insights and predictive analytics.
Mobile and Remote Worker Management
Track and manage your workforce with SafetyIQ's centralized solution. Ensure worker safety through automated emergency escalation and real-time visibility.
EHS Management
Prevent workplace injuries with SafetyIQ's advanced EHS solution. Utilize data-driven insights to identify risks, implement safety measures, and drive compliance.
Fatigue Management
Safeguard employees with SafetyIQ's proactive fatigue management tool. Address fatigue-related risks based on individual performance, reducing accidents and promoting a safer work environment.
About SafetyIQ
SafetyIQ's suite of safety solutions tackles the intricate task of monitoring an organization's workforce safety. With a scientifically proven fatigue assessment, cutting-edge EHS solution, and streamlined mobile worker management, they provide robust tools for ensuring safety. Trusted by some of the largest enterprises, SafetyIQ enables organizations to go beyond mere compliance and proactively prioritize their workers' well-being. By leveraging data-driven insights and predictive analytics, SafetyIQ empowers clients to optimize safety practices, mitigate risks, and foster a culture of continuous improvement in workplace safety.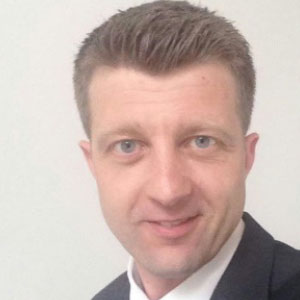 Morten Bundgaard
Director Partnerships & Integrations, BCD Travel