A cloud-based travel engagement platform for global enterprises, for managing personalized, company-relevant travel information.
A Fully Managed Solution
Tripism is a one-stop shop for all your business travel content. Tripism manages your content and takes care of all the updates, allowing you to focus on what you do best.
Tripism consolidates intelligence from travel teams, travel suppliers and business travelers to present a single source of truth, incorporating travel policy guidelines, supplier updates and the latest employee experiences.
Better Reporting and Insights
Tripism data provides you with a unique set of insights: a detailed analysis of the quality of service your preferred suppliers are delivering, directly from your travelers
‍This includes sentiment analysis – helping the travel team to have a significantly deeper understanding of their travel program and business traveler requirements at every stage.
Traveler reviews, tips and comments can be shared with travelers, so they can make a more informed choice when booking their business trip.
Support a More Sustainable Future
Sustainability is becoming an increasingly important part of travel programs. With Tripism, you can display the most sustainable properties OR highlight sustainability initiatives in your preferred program, so your travelers are able to make more informed travel decisions.
About Tripism
Tripism offers a unique solution to corporates – a single source of truth for all company-relevant travel information, including access to their travel policy and supplier information through a personalised and user-friendly interface.
Enterprise companies often have more than 40 different suppliers across the travel eco-system, Tripism manages the constantly changing supplier information and delivers relevant, timely content to travelers: reducing workload for travel teams and improving the traveler experience.
Additionally, Tripism provides valuable insights into travel program and supplier usage, helping travel managers make data-driven decisions and optimize their travel spend and supplier relationships.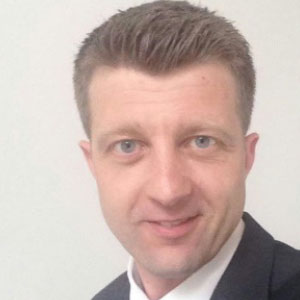 Morten Bundgaard
Director Partnerships & Integrations, BCD Travel