Technology to manage Global Compliance & Duty of Care risks for Business Travelers & Remote Workers
Enterprise Level Technology Solution
This dedicated solution supports well-known brands and the world's largest Business Travel population; let TST use this expertise to help your organization mitigate compliance and duty of care risk while keeping data safe and secure within a robust platform.
Integrate seamlessly with existing company processes and vendors while automating compliance assessments with a Rules Engine spanning 200+ jurisdictions and a wealth of legislation covering Tax, Immigration, Social Security, PE/Nexus and Document Production.
Flexible Assessment Models
Find an operational model to match your corporate culture and integrate with existing travel booking processes. Engage with travelers directly and/or use PNR data effectively to keep your people travelling in a safe and compliant manner. Encompass approval processes within the platform to reduce the necessary actions needed for a traveler to undertake a trip.
Remote Working Features
Support your organization's remote working policies and targets within the same system. The platform enables remote work management, ensuring fair opportunities to 'Work From Anywhere' in a secure and compliant manner within a quick and easy User Interface for the employee.
About TST International
In today's ever-changing business landscape, businesses need critical data and intelligence to ensure the safety and compliance of their employees. Tracker Software Technologies (TST) provides a suite of solutions that protects business travel and enables remote working strategies. They assist global companies in fulfilling their compliance and duty of care obligations for both business travelers and remote workers. Their SaaS solution evaluates travel against various global legislations, such as tax, immigration, Social Security, Posted Workers, PE, and more. They seamlessly integrate with your travel booking platforms, HR IS, and existing vendor ecosystem, simplifying complex compliance environments.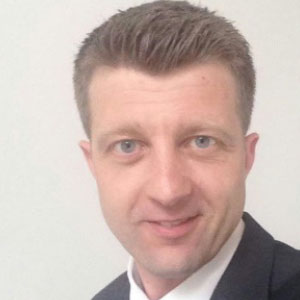 Morten Bundgaard
Director Partnerships & Integrations, BCD Travel