The global provider of healthy, leisure and wellness alternatives for airport downtime.
Exclusive Access To Premium Airport Wellness Activities
Sanctifly members get exclusive access to airport hotel gyms, pools, spas and more. Help your clients access wellness activities all over the world.
Help Make Travel Wellness a Priority
Health and wellness have never been so important for frequent flyers returning to travel. Help your clients to prioritize their health while on the road with a Sanctifly membership.
Reduce Stress with Flight Delay Benefits
Help your clients stay relaxed in the case of flight delays and cancelations. All Sanctifly members now receive access to Flight Delay Benefit.
About Sanctifly
Sanctifly is the world's largest travel wellness club. They collect and curate all the healthy alternatives when traveling, giving their members exclusive access to airport hotel gym, pool, spa and lounge facilities without having to book a room. Everything the frequent traveler needs to travel well.
Members get access to over 4,000 premium airport activities, exclusive membership benefits, bespoke travel wellness content from industry experts and carefully curated healthy airport guides, all within one app.
Sanctifly believes that wellness should always be the number one priority in travel. They are the essential companion to help travelers build healthy habits to improve their experience and resilience.
Sanctifly currently offers all BCD customers a free 90-day trial. Talk to sales today for a demo or get an instant quote here: https://www.sanctifly.club/corporate-monthly
Check out a Sanctifly + BCD success story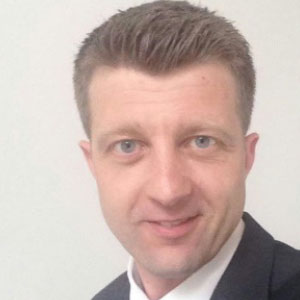 Morten Bundgaard
Director Partnerships & Integrations, BCD Travel
Travel Wellness Insights: The Importance of Maintaining an Active Lifestyle for Business Travelers
As global travel becomes again an integral part of modern business operations, long journeys, and layovers have become increasingly common for both employers and employees. While the opportunities for international expansion and collaboration are exciting, these extended travel experiences can take a toll on employee well-being.
Read More